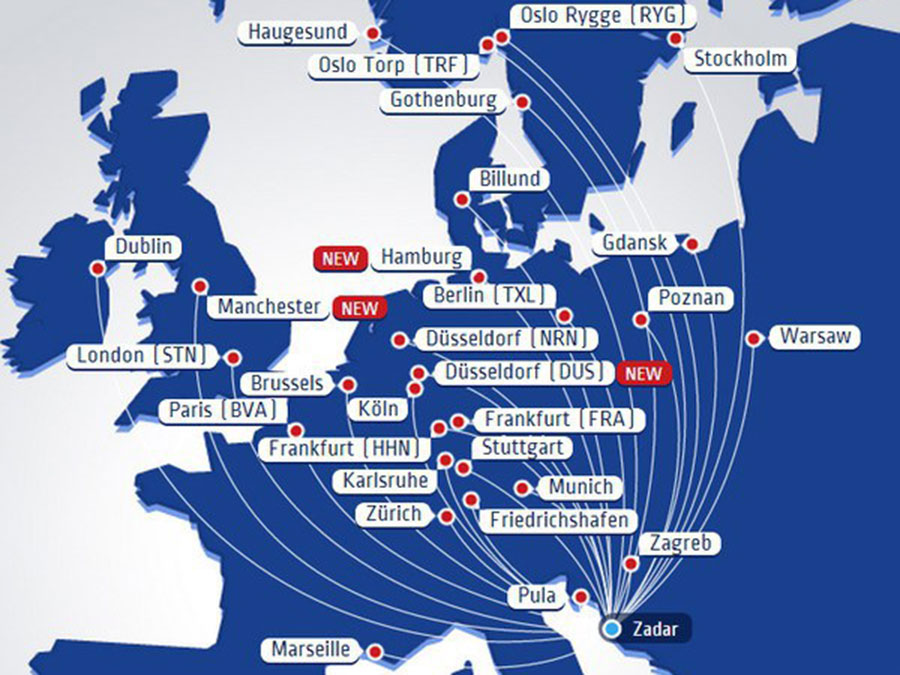 By airplane
Zadar Airport Zemunik (ZAD) has good connections with most cities in Europe and Croatia. It is situated 20 minutes from the city centre and there are several ways to reach it.
By car
There are few roads that lead to Zadar, but we recommend highway A1 (route Zagreb-Split). You should take exit Zadar istok (Zadar east) or Zadar zapad (Zadar west).
By ferry
If you are coming from Italy, the shortest possible route is through Ancona by ferry to Zadar. The journey lasts about 8 hours (departure is normally at 22:00 and arrival at 06:00) and the advantage of such a trip is that it is much more pleasant and you are under less stress.
More information can be found at Jadrolinija website.
By bus
Zadar is the centre of north Dalmatia and very well connected with other Croatian and bigger European towns.
More information about buses can be found at Liburnija website.
In Zadar
More information can be found on Zadar Tourist Board webpage.
Tourist Information Centre
+385 23 316 166
info@zadar.travel
Old City Map